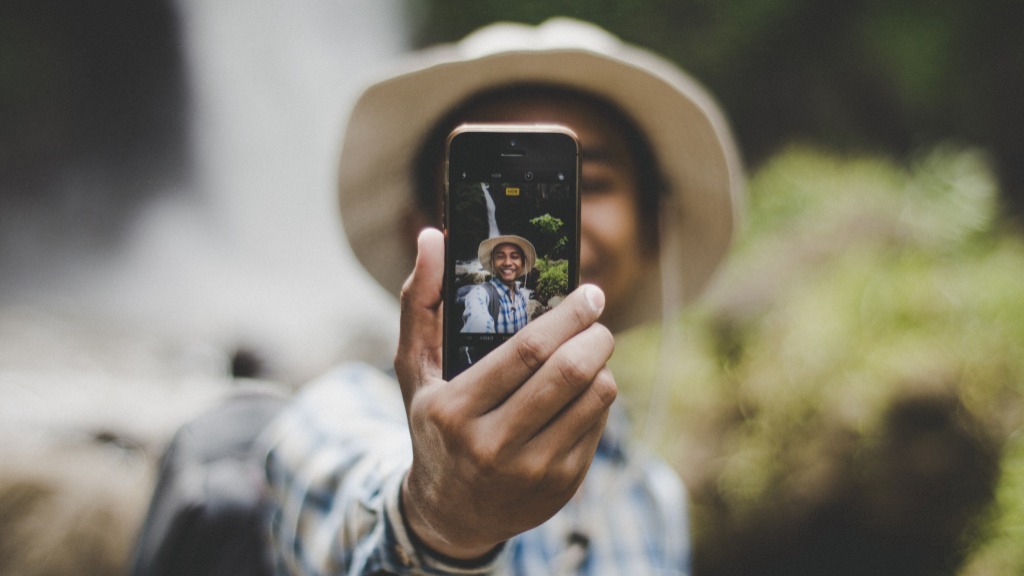 [2022] New Instagram Feed? Here are 7 predictions for the future of Instagram content
Yes, TikTok took the world by storm. But you probably know that already. 🙄
According to Brand Finance's Global 500 list, the Chinese platform was the fastest growing brand in the world in 2021. Having grown by 215% in just one year, its value jumped from US$18.7 billion to US$59 billion.
2021 was indeed a very successful year for the app: in September, TikTok reported having 1 billion active users per month.
And what does this have to do with the 2022 Instagram feed?
Well, taking the Instagram x Snapchat situation (that led to the creation of Instagram Stories) as an example, it's pretty clear that the former photography app is willing to fight anyone for the "Most Popular App" crown.
In the same way that Snapchat threatened Instagram before, TikTok is also doing so.
Instagram's first attempt not to lose users to the addictive and former dancing app was Reels, a tool that allows people to create short-form videos and add popular music as well as an array of filters, text and AR effects.
First, Instagram has revamped its Explore page to create a specific landing spot for Reels at the top of the screen that people can vertically scroll through — similar to TikTok's "For You".
Did it work? Pretty much.
According to Meta, Reels make up more than 20% of the time people spend on Instagram.
But this battle has only started. It's time for round two.
In a video shared by Adam Mosseri (head of Instagram) on Twitter and Instagram, he explains that the future of Instagram has a lot to do with messaging and video content.
Now, Instagram is experimenting with a new feed format that displays posts full-screen on the homepage, similar in appearance to the rival TikTok. The test aims to prioritize the Reels published on the platform, showing the videos one below the other with vertical swiping.
According to the CEO of the social network, Adam Mosseri, the 2022 new Instagram feed is being made available to some accounts, and will also display shared photos in a new format (9:16 proportions).
Considering all that happened in the past between Instagram versus other apps, Zuckerberg's 'Gram probably has learned one thing or two from its new rival, and not only about the content format.
This leads us to…
7 predictions for the future of Instagram content
1) It's time for the micro:
We all know that creating content for specific communities rather than a broad audience is key. But now, these communities are getting more and more specific.
We are not talking to just "gamers" anymore. We are talking to "nostalgic cozy games fans", for example.
There's a huge difference in the behaviour and preferences between the gamers who love driving fast cars on Forza Horizon versus the ones that are busy harvesting cabbages on Stardew Valley.
And what about the Gen-Z obsession with aesthetics?
Let's say your brand sells perfumes and targets teenage girls. You better know that the "coquettes" would never wear the same fragrance as the "grunge faeries".
Maybe in the future, we'll see Instagram creating some sort of space for communities to express themselves and communicate other than hashtags. For now, keep an eye on that # sign!
2) And speaking of aesthetics… Micro-core culture will probably get stronger on IG.
From the rise and the fall of the Tumblr era, idealized realities and visually curated mood boards are a big part of youth culture.
These mood boards have become even more immersive with the audiovisual possibilities of 2022.
Now image, sound and perception merge to evoke feelings and "personal vibrations" that often relate to a micro sub-culture – like "CleanCore", "WitchCore" or "ClownCore".
According to Marian Park, WGSN Strategist,
"what's important to note about the abundance of micro-cores is the greater movement in youth culture towards niche aesthetics and sub-cultures."
In today's day and age, brands and content creators need more than a narrative: they need a "mood". Good pieces of content will evoke sough-after feelings through audiovisual.
And on Instagram, a social media that lives by imagery, this will become a must.
3) Vertical video content for the win:
May it be in terms of distribution (the Instagram algorithm has been prioritizing video content for a while now) or user engagement (according to Smart Insights, 72% of people prefer video over text content when learning about a new product or service), video content is the future.
Why do I say "vertical" (portrait)? Because videos that take up more space on the screen are more immersive. That's the go-to format, and it's also part of TikTok's success.
And hear me out: it should be one of the main pillars of your content strategy.
So if it isn't yet… It's time to rethink.
4) Storytelling will be stronger than ever… But forget about long-form captions:
With photos being displayed in 9:16 format and vertical videos being the norm in the 2022 new Instagram feed, there's way less space for captions.
This, plus the fact that our attention span is at an all-time decrease, leads us to think of the video/photo as the "main content". And that means all the information you want to share should be in it, in a very compelling way (or the viewer's attention will be long gone).
Then, consider the caption as a supporting part of the post that you can use to spark the viewer's curiosity (which is a very common TikTok strategy).
5) Content will become more immersive over the years:
With Virtual Reality, Augmented Reality and Mixed Reality growing in popularity, immersive content will probably be a part of Instagram's future.
"immersion means deeper viewer involvement in the content — the game, the story (the video service, the advertising, the sponsors) and it's usually held to mean a presentational upgrade".
6) There's less space for "picture perfect":
People want the content to be relatable. On TikTok, it's very common to see users mocking videos in which the creator brags about themselves or only talks about their wins.
It's also common to see viral videos of people sharing rants, embarrassing secrets, awkward moments and even sad situations.
This phenomenon plus brands starting to move further from Photoshop and its smartphone-cousin FaceTune, and the growth of movements like body positivity and neutrality makes room for content that actually feels (and looks) real.
7) Authenticity, authenticity, authenticity:
I bet that you're kinda sick of some overused design trends, such as gradients, am I right?
If you want to get people's attention online, it's essential to develop your "marks" when it comes to not only the design but also the content.
These should relate to personality attributes that make your content identifiable by the public, whether through songs, catchphrases, scenarios or themes that are often part of your repertoire.
The logic is simple: if people enjoy your content and see one of your creator marks at the beginning of your videos, they probably won't scroll past it. This makes you stand out from the crowd.
That's all our crystal ball had to tell us for now.
Are you ready for the new Instagram feed and the future of its content?
Well, we are here if you could use some help. 👋
Book a 30-min call with our experts and learn how we can step up your IG game.